Funny.. my son learned Spanish from Dora and I don't understand!

United States
December 14, 2006 7:17pm CST
My 3 year old son runs around the house asking for things in Spanish which he learned from Dora and Diego, but I only know the French that I learned in high school and my husband only knows the title to Feliz Navidad (spelling I know). I thought this was funny, but I wish there were other shows with other languages too, how about the Italian Donkey cartoon, that would be a blast! lol
9 responses

• United States
15 Dec 06
How do you get him to watch TV??? I've tried and tried to get my daughter to watch something, but she just isn't interested....I would like it if she would sit still for 5 min!!! lol My friends child is same age as mine (2) and her daughter watches it, has learned to count to ten in both english and spanish and says lots of other spanish words too.... What's your secret? LOL

• United States
15 Dec 06
Some kids just like TV and some would rather run around. My oldest will sit in front of the TV all day if I let her--even when she was 2. My middle two will watch for awhile but then they have to go run around the house and get into stuff. They don't have the attention span like my oldest. They all love to watch TV, though. I get tired of listening to the same cartoons over and over.

• United States
15 Dec 06
Yeah, my son has been in love with the tv since he was 6 months old watching things like Maisy, and Miffy on the Noggin network. It's actually too much tv he watches, but he's healthy, active and everyone tells me he's very smart and has a great vocabulary for his age, so I guess the tv time has not reached an unhealthy level, at this age the shows are all educational anyway. You daughter will catch on eventually and then she'll be hooked too! lol

• United States
15 Dec 06
I caught my 8 month old watching Oobie the other day. It was so cute. The older kids were watching it and I looked over and she had sat down in front of the TV and was sort of waving/pointing at the TV and bopping up and down as she watched. She really likes Oobie for some reason and always stops to watch it now.


• United States
16 Dec 06
Oh I wish there were more shows that they could learn languages from also. My daughter has started saying things in spanish as well. Dora is her favorite. Dora is actually the only character my daughter really recognizes and names...lol

• United States
16 Dec 06
It's really amazing how many people agree there should be shows with other languages yet no one in TV land has done it yet. Hopefully soon!

• United States
16 Dec 06
Well, lets all get together and pitch our idea to a producer of some sort....maybe we would get somewhere...there is power and numbers you know. And if they saw that so many people would be for this type of program, they would surely budge!

• Philippines
15 Dec 06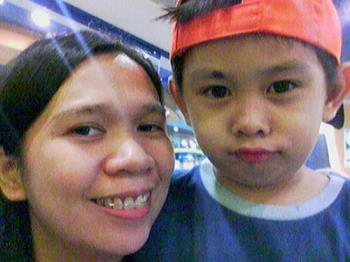 my son also learn spanish from dora and so do i and it's really so cute. how i wish that theirs other show that teach other language that's really a great idea.

• United States
15 Dec 06
Yeah, it would be great to see little toddlers running around counting in German, or French or something, but it's all Spanish from Dora, all my sons playdates know what he's saying, but I don't! lol, You have the right idea to learn along with them, but half the time the words out of Doras mouth seem jumbled to me and I can't understand what sounds she is saying

• United States
15 Dec 06
I can count in French--un, deux, troi, etc, lol. It is about all I remember from 3 years of French in high school. I learned to count in Spanish from watching Sesame Street as a kid.

• United States
15 Dec 06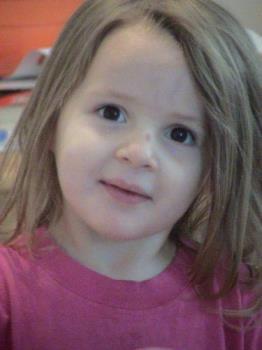 My kids count in Spanish occasionally. They have learned a lot from watching Dora and Diego. My son has learned a ton about the animals they have on Diego and my 4 year old daughter learned, "buckle up so we can be safe!" She says it every time we get in the car and she is the only one that can get my husband to put his seat belt on. She is just so cute you can't resist her.

• United States
15 Dec 06
Thats adorable, I wish my son would catch the phrase becase I can't get my husband to buckle either.

• United States
15 Dec 06
Hehe. I encouraged it. Every time Dora and Boots would jump in a vehicle they would say "buckle up, so we can be safe," and I would repeat and point it out to the kids that Dora always buckles up so she can be safe and that is why we do it to. After awhile my youngest started repeating the phrase which was great because she barely spoke before she was 2. Then she started telling it to her daddy and when he wouldn't do it she would cry. She was so worried he wouldn't be safe. It really worked. I can't control what he does when we aren't there but he always buckles up now when she is in the car.

• United States
15 Dec 06

• United States
15 Dec 06
Sponges is right! Makes me jump whenever I hear someone swear around my son now! My worst fear is that he's going to start running around saying that "phrase" the little boy in Meet The Fockers was saying if you know what I mean!

• United States
28 Dec 06
Are you kidding? ha ha I have learned a few words by watching Dora with my kids. ha ha I have no clue how to spell it but we all like to use the spanish word for open. It starts out with Ahh like opening your mouth and saying Ahh for the doctor. Its pretty cute. Or small and big. :) Grande and pequeño ....ha ha I had to look up the spanish/english dictionary to out the words. And open is abrís...it is confusing though...cause there are so many different spanish versions. I wonder what they are teaching on Dora. Because there are so many different words for open. http://www.spanishdict.com/AE.cfm?e=open

• United States
16 Dec 06
That's cute. I should start putting it on for my son too.

• United States
15 Dec 06
I think by putting different languages on cartoons is great.My kids watch Dora and Handy Mandy and they have picked up a bit of spanish.It would be great if they did have a block of time that they did play other cartoons with different languages on them too.