Are you happy with your man's body?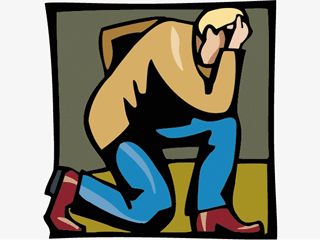 United States
December 14, 2006 7:25pm CST
Is there anything about your boyfriend/husband that you wish he could/would change? Like his weight, excessive hair, his hygiene, maybe even his genital size? Do you find that the longer you're with him, the less you care? Or the more you care about it? And would you say anything to him if something bothered you? If not, does he have any idea he has a problem? (if he in fact has one?) My husband knows he doesn't brush his teeth enough. He doesn't floss, either.. not unless he eats steak or something, which is not very often. He doesn't cut his toenails until I say something. His body hair is ok, I'm fine with his "package", and he already knows he needs to lose weight (I worry about him because he now says it hurts to lay on his back). Some men just really don't care about themselves, I don't think.
2 responses


• United States
15 Dec 06
Well, my husband isn't perfect but I am glad that he's isn't metrosexual... that is too girlie for me... I am glad that he is a man.. hehe. I can definitely say that I am happy with his SIZE. It's big and that's how I like it...

• United States
28 Dec 06
My ex.. omg. He carried around a bottle of Sea Breeze astringent to clean his face when it got too oily. He also used gel, hair dryer, etc.. I had to try not to laugh at all the hair products he owned.