Still don't have a payment method

United States
December 15, 2006 9:39am CST
Hi! I've been here for about 4 weeks now,but I sill don't have a payment method set up.I haven't done Pay-Pal because I just don't trust putting my banking information on the net.I don't put any personal information on my computer.So, what is the best payment for me and how do you do it?Thanks for any help.
5 responses

• India
15 Dec 06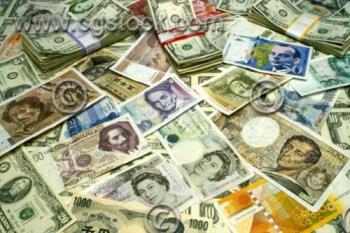 Hey....edras!!! Actually, for paypal u dont need to give any of ur bank details n all... It is jst enough to give ur address in which u want ur cheque to be delivered.... So jst sign up n update it in mylot.....

• United States
16 Dec 06

PayPal is a great company, I have an EBAY store and do business on half.com, some survey have sent me money to my paypal account and I can transfer money from my checking into paypal when I buy things on EBAY. They are safe and when I get an email I forward it to them and they investigate it, there are those that try to impersonate them. Have never had a problem with them since I arranged it all over a year ago. They deposited a small amount into my bank account and we went from there. If you leave money in you PayPal account it accrues interest. I highly suggest it, this money I earn here is going into my PayPal account!!

• Janesville, Wisconsin
15 Dec 06
I signed up for paypal they will send you a check to your home address if you do not have bank information in there.. They say.. I do not have a bank account yet, but I have a paypal I figured I could save the check and add them in later.. I dunno though.. - DNatureofDTrain

• Hungary
21 Dec 06
You can trust in Paypal. I think they are perfect. However my problem , that mylot do not let me to ask my earning to my paypal account, because I am Hngarian. I do not really understand that why? THey suggest me the possibility ikobo- about what I have never heard. I have also Egold account. I do not understand why should I open an ikobo account. It is incomprehensible.

• United States
21 Dec 06
I have had no problem with paypal. I wasn't thrilled about giving them my banking imformation either but I did and so far everything has been ok. I've got a paypal debit card now too and I love it. It comes in handy sometimes. But before I gave them my bank info, I know they sent me a check once when I asked.