right age for marriage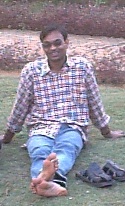 India
December 15, 2006 9:42am CST
friends, as you all know, that the corrent age for marriage is different in different countries. but let the different laws aside, what do you think should be the correct age be for marriage. in my country it is 18, but i think the age should be 16 as by then all are well aware of how to take care on one self. what do you think should be the right age?
4 responses

• Philippines
15 Dec 06
well, I don't believe in any standard as to what age someone should marry, I will go for the maturity level of a person if he or she is capable already of building a harmonious relationship and family and serve God in greater ways I can say someone is ready to get married.

• India
17 Dec 06
the current age set by the government that is 21 for a boy and 18 for a girl are definitely alright as you will reach your maturity level and can handle every tense situation that may come in your marriage

• United States
15 Dec 06
I think 16 is way to young myself I would say 18 I don't agree with aranged marraiges myself either .I think you should be old enough to make the right decession who you well marry and it be for the right reasons .People change as they mature and the person you love at 16 might not be the same at 18 although you can devorce it would be better to wait and be sure .It is a adult decession best left to adults it is a personal decession best left to the people getting married .

• Janesville, Wisconsin
15 Dec 06
I believe it depends on the type of marriage arranged marriage by agreement for 16 and or parental approved, and Adult hood an up which here is age 18 and up for Regular Marriage is how I believe I also choose 16 as this is the age people can get their drivers licence, and are usually are allowed to date at anyhow. - DNatureofDTrain