Christ On A Bike

United States
December 15, 2006 10:36am CST
Holy Christ on a bike, two days, 31 posts and only 93 cents..I can almost buy a pop. Any donations are welcome! (I'm Thirsty). How has everyone else done here on mylots? What seems to be the average payout? so far I can figure about 3 cents per post ...I think. Whats your average? just divide your cash by your posts and viola, post it and let everyone know! is 3 cents per post good? I've been trying to give the best knowledge I know.
1 response

• India
15 Dec 06
Dude thats the way it goes in mylot !! u get an average of 3 cents per post...but as the quality of the post increases .. so does its ratings and earnings..Make sure u answer discussions with appropriate desciptions and pictures to go with it .. Avoid one word answers totally lest u may get negative rating!! :D

• United States
15 Dec 06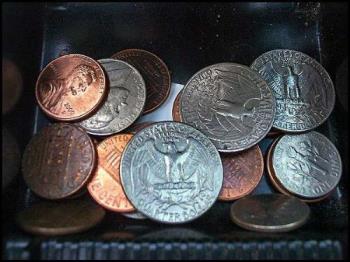 thanks ill keep that in mind, the pics although pay little add up. im glad to hear that im hitting the average, i would hate to sell myself short..anyother good dways to up earnnigs? other thatn referals? ive heard of people raking in over 100 a month...is that possible without the massive time spent? i realize time is needed but i would like to earn qucker...my goal is 100 a month ..if even possible..