OnLine dating!

Netherlands
December 16, 2006 10:26am CST
Is their anyone who dates online, and how did you expiriénce that!
4 responses

•
16 Dec 06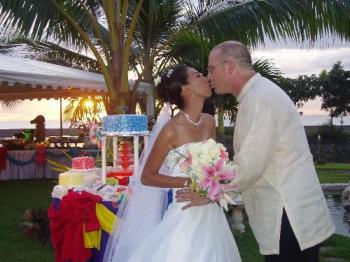 I met my wife through the internet, I wasn't really looking for a relationship at that time but, thankfully, she came into my life as a result. We started with the odd email and letter, than we started to chat online, then the phone (Skype saved us a fortune) and eventually we met. We have just celebrated our first wedding anniversary this week (12 Dec) and are looking forward to many more. I also know quite a few people for whom it hasn't worked, but it didn't work for me in the bars and clubs, not everything will work for everyone.

• Sweden
16 Dec 06
i did once... and it was successful. i logged on to a love matching site december last year. we sent each other emails... and postal mails.... it was fun. we've been good friends... then on march this year, we started chatting. just on april 25 when we started to give this relationship a try. and it went on fine. he visited me and my family here in the philippines last november and we spent two great weeks together. he's back to sweden now and we'll be together in sweden late next year. and it's gonna be the start of something new. something better... to spend the rest of my life with the person i love.