Parents: Do you feel you have lost your identity?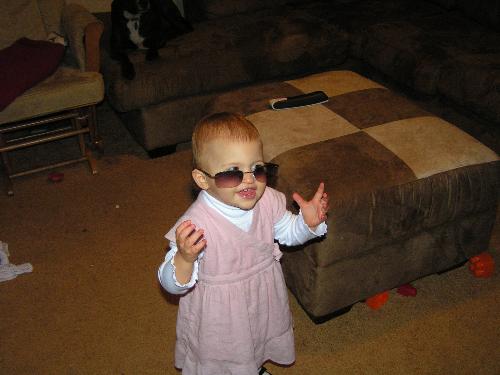 United States
December 16, 2006 9:40pm CST
Sometimes I feel that people know or appreciate me only as Emma's mom. Even in my church, people say hi to her first (if they say hi to me at all). Does anybody else get this? That you are second to your children in the eyes of the world? Is anyone else kind of bothered by it?
6 responses

• United States
17 Dec 06
Sure I fell like I have lost my identity but not for the same reason. Since the day I had my daughter A small part of who I was pre-parent has slipped away. I am no longer that person at all now. But I can't complain. I like who I am now better than before.I am sorry you are feeling less than than the amount of attention you would like to get . Sometimes I guess I feel this way about my childen and thier father. He spends every moment he can with them like he use to do with me and it makes me a little jealous, but Then I realize what a silly thing that is to feel and I smile at them palying I am glad they have a wonderful father ya know?

• United States
17 Dec 06
He does sound like a good father. Sometimes I wish my husband would be a little more attentive to both of us, but especially the baby because she changes so fast.

• Australia
17 Dec 06
I get it, though it's really only through my children's friends or their parent's etc. As in if I go to the school I may be introduced as this is my son's name mum, and from their I'll say my name - and I do the same thing - go up to someone and say you're so and so's mum etc. Or of course my kid's friends will call me hey daughter's name mum etc. It doesn't bother me at all, and generally once they get to know me (start hangin' out at our place they'll start calling me all sorts of things :-) )

• United States
17 Dec 06
Hmm, so it continues when they get older. I guess by then I'll just be used to it. Yes, I'm Emma's mom...

• United States
17 Dec 06
ya know..come to think of it your right..but i also lost myself when i had him to at first..but ya know..Sky has been my luck charm, if i go somewhere without him..i get sooo much heart ache from people..trying to screw me over, giveing me problems..rrgghh!! but if i have him with me, its like..everything just falls into place for me now..its sooo weird..But in the end,.I dont care if any one else appreciate me..all i care is that I know he does,.and he shows and tells me everyday..and it doesnt bug me anymore im not April, but Skys mommy,,lol..cause well i dont have any other life..he is it..


• United States
17 Dec 06
Yes, I feel as though I have lost my identity. I love being a mom, and I love my son more than anything, but I don't feel like the same person anymore. I used to work and was used to being around other people all of the time and now that I'm home, I don't know what to do a lot of days anymore.

• United States
31 Dec 06
Yes, so very annoyed. I can't walk to steps in a grocery store without someone talking or touching my son. I get so annoyed. I just want to go in get some stuff and get out. Everytime I go shopping it takes twice as long as it should.