Paypal

United Arab Emirates
September 22, 2006 2:55am CST
How many days it takes for you to get the cash through Paypal in your country. Just for information I ask it?
6 responses

•
30 Sep 06
Takes apparently 3-4 days for me, I haven't ever took it out though, used it towards Ebay stuff. Six weeks is a long time!!

• United States
30 Sep 06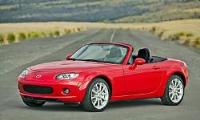 If you registered with paypal and you want to transfered money from mylot to your paypal account you can do it it easily. you must have your paypal registered email address to trnsfer the money. There is no bother from paypal to withdraw money. 1 ) You can withdraw money by check. You will get this check after 2 weeks. And they will charge you about $1.50. 2 ) Also you can transfer in to your bank checking account with no charges, thats free. You will get this money in your bank account after 3 to 4 business days. 3 ) also you can INVEST the money in money market at paypal. To invest, you have to enter you social sicurity number (SSN). 4 ) And also you can spend this money online to purcahse anything if the seller accept paypal. By the way there is no bother. You can do anything with your money in paypal account. I hope this is helpful to you. Take great care about your paypal account. You have to be a careful about spoof email if you have paypal. Paypal only send an email with your first name and the last name. For an ex.. DEAR JOHN SCOTT. This kind of email is right. And the fake (spoof) email looks like this..DEAR PAYPAL CUSTMER or DEAR PAYPAL VALUED CUSTOMER. Just keep in mind that if u get an email from paypal with your first name and last name, thats the right email for you in simple. This is my exprerience with paypal in my country but I don't know about international terms and regulation. Well probably the same process I think for the international.I am not 100% sure but I think there is.


• Philippines
22 Sep 06
Paypal is not available in my country. greetings. : )