How many megapixel is your camera phone?

Singapore
11 responses

•
17 Dec 06
my camra has 4 mega pixels and it works very well for me . Im new to this technology thing but it does make great pictures for me


• United States
17 Dec 06
my camera phone is 3 my digital camera is 6.1. The both take really good pictures, I use them more then I thought I would.

• Singapore
18 Dec 06
wow, 3 megapixel on a phone, what brand are you using? =O

• India
28 Dec 06
your discussion is great...in your discussion you have taken a good issue.. 2 megapixel

• India
21 Dec 06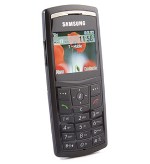 My mobile screen is also really good and yields some really crisp, bright images. This is especially good when combined with the 2.0 megapixel camera, which does produce some really decent pics when used in well lit areas, but lacks a flash.

• India
19 Dec 06
i have a sony dsc-t1 camera which has 5 mega pixels and nokia-n70 which has 2 mega pixels.

• United States
18 Dec 06
I have a carmeraphone but it is broke, I half to order a another one.