What is your profession is it what you aimed when you were child?


India
6 responses


• United States
17 Dec 06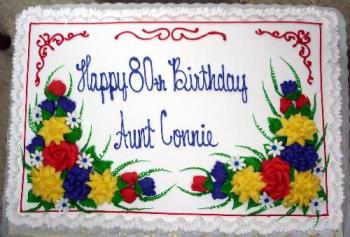 When I was younger, I wanted to be a singer. I didn't know what or how, just that I wanted to make my living as a singer. I got a job as a cake decorator, and now 26 years later...it seems to have become my profession!

• United States
21 Jan 07
When I was a child, I was completely enamored with painting, drawing, and sculpting. Art seemd to be my world, so I always dreamed of becoming a great artist! I also landed into a very pleasant career as a cake decorator, and I couldn't be happier! I feel as though my world has come full circle. :)

• India
18 Dec 06
ya my aim from my childhood is to be a software engineer and it is not an easy task to perorm me and hope i will be a real software engineer in future

• Malaysia
17 Dec 06
financial analyst for a company. didn't really plan on it. didn't really know what i wanted to do as a kid. kind of fell into this and found that i had a knack for it. i don't get really excited about the job, but it pays well and allows me to do things outside of the office that i wouldn't be able to afford to do otherwise.