the most dangerous man in the world right now

Indonesia
December 17, 2006 12:56pm CST
Who do you think about "The most dangerous man in the world right now?" I think for sure is George W. Bush.
4 responses

• Greece
18 Dec 06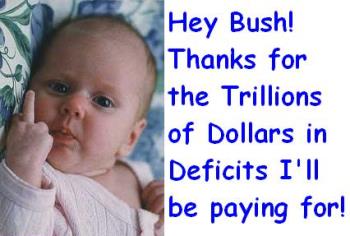 yup...i agree with you. If we make a polling about the most hatred people in this planet, Bush gonna choosen in the top list

• Indonesia
18 Dec 06
yup, in recent days there's so many reason that we can give why this mean person can be on the top of the polling.

• Canada
18 Dec 06
hmmmz good question. I would have to say Bill Gates. I believe that dude has a lot of power and control we don't often hear about. That's my speculation.

• India
18 Dec 06
Hmmmmmmm Hope so.....may or may not be....how ever accordin to me he is the strongest and boldest person on earth....rather one of the harmfull creature...Though we people wil think in this way that when we do some mischiefs or faults...some thing bad will happen to us,inreturn or to our family......right? but see to these kind of persons wat happening around...his whole generations by generations these people are ruling their country as well as the world...til now nothing bad has happend to them or to their health.....they are enjoying their life to the fullest....