What would you do?

December 17, 2006 4:40pm CST
Just a curiosity question really. I was reading another thread here on MyLot about finding someone's else's belonging, which got me thinking. What would you do if you found something like £50 - £100 ($100 USD - $200 USD) on the floor out in town and there was no sign of who it belonged too. Would you? A) Take it to the Police? Why? Anyone could say it belonged to them. B) Leave it were it was? Why? So someone else could pick it up? OR C)Keep It and feel lucky or guilty as it's not yours to Keep?
5 responses

• India
20 Dec 06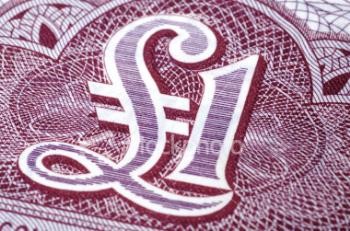 i would go with option C and just pick it up without feeling guilty.i'll tell you how the money has a chance of going back to the one who dropped it.when u buy something with that money(which i obviously would) it will rotate and has a remote chance of going back to the same person who dropped it. So dont think so much to pick it up.

•
21 Dec 06
haha that's true, but there's no gaurentee that person will go into the shop and get it back.

• India
18 Dec 06
take it away and if i find a beggar or anyone in need i would give it to them


•
20 Dec 06
That's a good thing to do but people could always guess how much it is been lost as soon as one person works out it's money...

•
18 Jan 07
If there was some way to find out who genuinely owned it then I would give it to who it belonged to, because they could well need the money more than me...however if there was no way to to find out I'd probably keep it.

• United States
27 Dec 06
I am too much of a goody two shoes when it comes to things like this. I start to think about the poor person who lost it and how they can't pay their bills or feed their children.... Usually I hold on to the money and if I found it in a parking lot I go into the store, tell the manager I found some money - and not the amount. I give my phone number and tell them if someone lost money to call me. If they have the right amount I give it to them. If no one calls after a time I keep it. Most people here won't call the police department if they lose money... so if it's loose money I don't turn it in to the police. They'll just keep it. If I find a wallet I do turn it into the police with everything as I found it.