Are you a complainer

3 responses

• Romania
17 Dec 06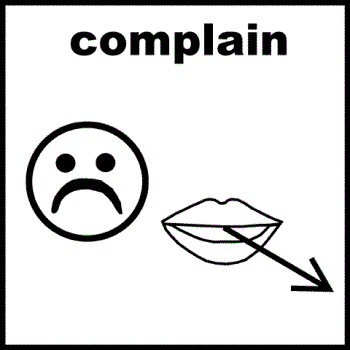 I'm not a compliner by definition but when i find something that is repulsive, innapropiate or unpolite i take a stand, depending on circumstances.

•
17 Dec 06
i am not a complianer either but with the place described in the question i would blow a fuse.

• Australia
17 Dec 06
I'm not a complainer as such, but I am defintely confrontational and feisty. Put in that situation I would politely ask to speak to the manager, demand some sort of apology and compensation, and if unhappy- kick up a big fuss. How bout yourself? What would you do in that situation?

•
17 Dec 06
oh yes lol,i would let everyone in the restraunt know that i was unhappy i wouldnt call for a manager though with the fuss i would make he would be there in a shot.