?????????????/Theory on Lost?????????????

December 17, 2006 5:56pm CST
Lost is sweeping the globe and at the same time confusing everybody. Well I have come up with a theory. I think that they have all suffered a mental breakdown and have been admitted to a mental institution, I think that they are experimenting with them by putting them in a virtual reality situation, if you think about it they have all suffered along the line to cause a breakdown. I think the others are the doctors and nurses maybe treating them this is why they keep saying we are not the bad ones, also when someone dies I think they are been taken off the programme and been brought back to reality because they have reached a certain milestone. What do you think or do you have a theory too!!!!!!
7 responses

• Philippines
18 Dec 06
i think that LOST is going on far too long on TV that the appeal's gone. what the f*ck happened to the polar bear anyway?

• Philippines
18 Dec 06
... and oh, props to the people involved in the making of LOST but since they've stayed in the island forever, why has the fat guy never lost weight?

• India
18 Dec 06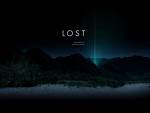 Even i thought about this whn i watched the episode in which harley is told to fall off the cliff to return to the real world. I was amazed by this, but there r lots of things tht r unanswered in the series. lots of things which are quite interesting with respect to relationships between each n every character and the number are there. I hope the writers just dont drap around the series and start answering the hidden truths. but its the best show.

•
18 Dec 06
All the show is based on at the moment are theories the writers are very clever on how to keep the ratings up, normally I would get fed up and not watch it any more but the way it is written keeps you captivated. And this is coming from someone who does not really watch television!!!!!!!!!!!!

•
18 Dec 06
I think that they are currently in limbo where their actions will prove to be their salvation or their demise.

•
18 Dec 06
Just to clarify. Up to the crash was reality. The rest is set in Limbo where they will be judged.

• United States
18 Dec 06
That's a very interesting theory. I like the whole virtual reality thing. And we know that Hurley and Libby were both at the same mental institution once upon a time even though Hurley never remembered her. To me the virtual reality thing would make since because they all have so many ties, and connections to each other pre-crash. I know it's just a TV show but that many connections to each other would be hard to explain and has to be more than just a coincidence. The only thing that throws me off, and disproves a lot of the theories like purgatory and maybe even virtual reality was the season 2 finale. When they showed desmonds girlfirend , and the 2 guys looking for them in real time. How do you think that they fit in?

•
18 Dec 06
Hmmm see where you are coming from, but maybe he was sectioned with out any ones knowledge, maybe they are a underground testing institute in other words 'lab rats' (I hate that saying but could not think of anything else to explain!) CHECK OUT THE LINK BELOW IT IS HILARIOUS http://www.collegehumor.com/video:1723243/

• Spain
18 Dec 06
watched that programme back in the uk few years ago, cant believe its still on. How many are left on the Island now?