What do you think about Tsunami.........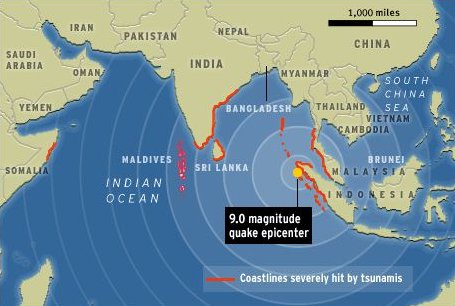 India
December 18, 2006 12:21am CST
The earthquake and resulting tsunami in the Indian Ocean on December 26th, 2004 had a devastating effect on India. According to the Indian government, almost 11,000 people died in the tsunami and over 5,000 are missing and feared dead. It is estimated that 380,000 Indians have been displaced by the disaster and reconstruction is expected to cost more than 1.2 billion dollars for World Bank. The areas hardest hit by the tsunami were the southeastern coast and the Andaman and Nicobar Islands. Did you ever feel for that???????
No responses