Anyone played Fallout 2?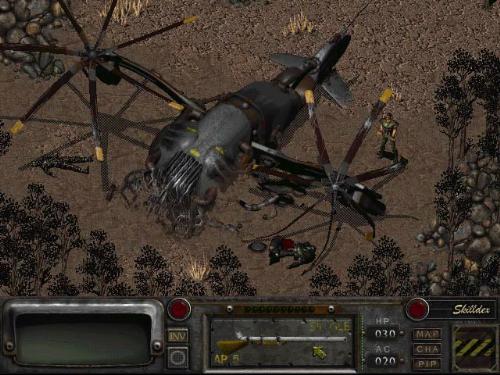 Ukraine
December 18, 2006 3:33am CST
Anyone played Fallout 2? That's one of the best PC games probably ever released (and for sure it is the best CRPG ever released). It is set in a post nuclear war world. And features a lot of adventure, story and humor. A lot of freedom of action and a very non-linear plot.
6 responses

• Philippines
24 Jul 08
Wow it's nice to hear that, even though this post is two years ago I would still like to post a response... FALLOUT 1 and 2 is simply described in one word:EPIC!!!!! It's one of the best games ever!!!! So good!!!


• Ukraine
14 Jan 07
Nice to hear that. Have you won in F2? What type of character you've played and what kind of party have you used?


• United States
17 Sep 07
Fallout 2 *is* one of the best games ever, of any genre. I bought both 1 and 2 in a package about 6 or 7 years ago, and made the unfortunate mistake of booting up 2 first. I played for about 5 hours or so, then decided to try the first game. The changes they made to virtually the entire interface between games left me running back to Fallout 2 immediately, and never looked back :( But I am very excited about Fallout 3, especially given Bethesda's track record, up to and including the phenomenal Oblivion. I've been thinking about tracking down my disc and loading up Fallout 2 again, and now that the third installment is on the way, it's almost imperative at this point :)


• Romania
21 Feb 07
it is one of my favorite games...it is the best rpg ever made....i hope they gonna do a sequel....would be fun..to play a third episode from the series cause i wouldn't count fallout tactics to them...i used to play with every character...created some others....killed everything in the game.... i was vilified in every city :)...i tried i think everything you can try in this game.... as i said one of th best games :)