amy lee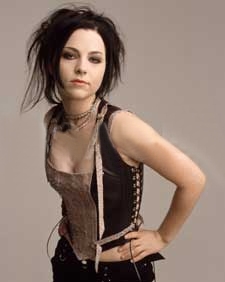 Iran
December 18, 2006 4:39am CST
do u think amy lee(evanescence)is beautifull or she s just famous because of her voice!?
7 responses

• Malta
30 Jan 07
i don't know her so i know nothing about her and i don't know say what hmmmm


• United States
22 Dec 06
Amy is one of the more pretty people in the world. I don't know why, but she insnares me with her looks, her voice and her personality. It doesn't hurt either that I am from Arkansas, and so is her band. But really, she has a way about her that is very aluring, she is almost like an angel.



• South Africa
19 Dec 06
I think that she is very beautiful woman, especially with her pales skin. She also has an amazing voice.