Wich music is your favorite?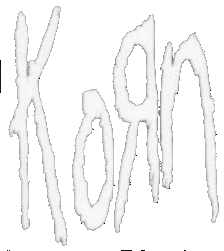 Brazil
8 responses

• United States
20 Dec 06
My favorite Korn song would probably be "Trash" ont he album Issues, it just has a unique feel to it compared to alot of their songs, and actually has an awesome melody (well, i guess you could call it that) I wish Korn would go back to the old sound. The latest album sucks!!! ughh...

• Romania
5 Jan 07
yeah trash is awesome...and I liked the old korn sound better 2 but as time goes on...so do we and so does the band...they just evolved into something more perfect and even more unique man...and I like it...it's amazing the way they sound now...I mean listen to souvenir of sadness or getting off...or wooow...seen it all...now that song is perfect from every point of view...KoRn is perfect from every point of view dude...the only album who was a lil off and I didn't like it so much was the untouchables...I'm not sayin that I didn't like it...I'm just sayin that it wasn't as good as the others...ok...peace out...KoRn rulllzzzz



• United States
1 Jan 07
Im darn sure my favorites are twisted transistor, wake up, and dirty. I will stick to korn forever.