Do you want slim??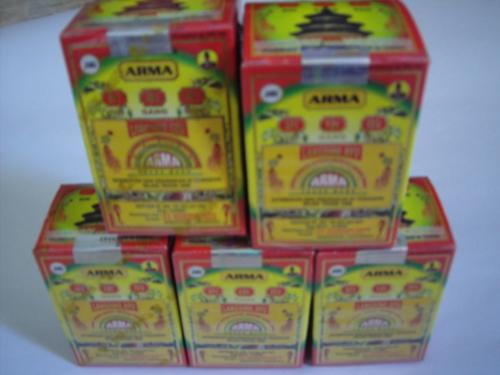 Indonesia
December 18, 2006 9:00pm CST
Product that is designed to help reduce your appetite and increase the thermogenic process (burning fat) you'll feel full faster; your energy level and metabolism is increased, and, most importantly, you'll lose weight by not overeating!30 capsules @ box $4 + SHIPPING Composition: guazumae folium extract, murrayae folium extract, curcumae rhizome extract, gallae extract. Indications;* Supress your appetite * Increase your energy levels * Helps you burn fat * Helps you increase your metabolism * Most importantly helps you lose weight by not overeating * Weight loss in no time which.keeping the skin firm and fit,more moisture and fresh. Makes you look younger Dosage: 3x3 capsules daily
3 responses

• Malaysia
19 Dec 06
Where can i get it? Is it safe?

• Indonesia
19 Dec 06
you can order here with me.it's safe,already registered to the departement of health in indonesia.you can inform me furthermore..thank you

• Malaysia
20 Dec 06
You will courier it to me or what? Is it $4 in Indonesian Money?

• Indonesia
21 Dec 06
u can pay with $4+shipping in my e-gold account (if u have...) My e-gold account :3804687 (ritajanti) or you can kurs to indonesian (rp): $1=Rp 9200 thanks for your respons.


• Indonesia
21 Dec 06
Good luck!!! if you accutualy you're aalready slim. thanks for your respon

• India
21 Dec 06
Slim body is beneficial when it is graded with unnecessery heart diseases............