are you happy during christmas season?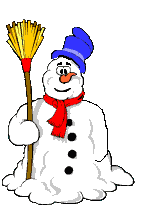 Macau
December 19, 2006 8:53am CST
i always look forward for this season not only because of the weather, it gets colder in some part of Asia but people generally is smiles a lot and more approachable.
2 responses

•
19 Dec 06
I am a happy person, I love this time of year. I reckon it's when I get to focus on family and friends more so than anyother time. But I don't know about most people here. To me, the ones I meet in person, they seem to treat this holiday like it's a job. "Oh I have to buy a present" "Will they like it?" "What if they don't?" stress, stres and more stress. Silly I think.

• Macau
19 Dec 06
you're absolutely correct...the saying, "it's the season of giving", some people is taking it way too seriously..thanks for the response. Merry Chritmas!


• Macau
19 Dec 06
did santa forgot to put you on his list??? let me double-check again if you're on the naughty or on the nice list...hang in there...