CASHFIESTA!!??!! Anyone use it??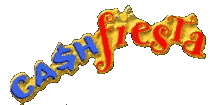 6 responses


•
19 Dec 06
hmmm how much did you earn?? have you requested your payment yet?? tell me more about this eurobarre??

• Romania
20 Dec 06
Well, I am at eurobarre about 3 months and I have 19 refferals, you can earn very good money if you bring more referlas to it. The problem is that, it pays only in paypall and in my country paypal is not accepted, that is why I am trying to sell it. I f you can pay me in e-gold, then we have a deal.

• United States
19 Dec 06
This is a new one to me. I'm interested in seeing whether anyone has used this site

•
19 Dec 06
as am i.... as am i..... i wanna know whether what im doing is worth it!


• Canada
30 Dec 06
I heard that It was a scam I don't know for sure though.