Don Vs Don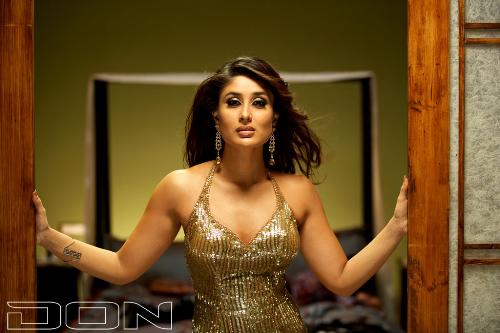 India
December 19, 2006 2:36pm CST
Which one is your fav? old or new?and Why?also mention ups and down of both! as i love new DoN for its style,direction and Theme Music....i also love old DoN for Amitab Bachan's performance and BGM....which one do u like most and Why
6 responses

• India
25 Dec 11
i like the old one.. but i love the new one. The twist in the end makes the movie's name more relevant. When u name a movie 'Don' then the main character should be 'Don' and not 'Vijay' ... that was something which i didn't like in the old script. Hats off to Farhan for making the twist. Totally unexpected and more logical. A person cannot be a perfect imitator of another one in just a matter of day. Sharukh (King) just rocked the screens. So i loved the new one(s).. I watched Don 2 also which also amazed me with its visuals and locations, chases, plot everything + King again rocking the screen. I hated Ra.One for that matter and my expectation was not high when i went for Don 2, that might be another coz for me liking second movie a lot. :-)


• India
25 Jan 07
go and see the film...i heard DVDs are out now! 5 reason to love don 1-direction -farhan akhtar done a great job that film lokks like a hollywood films 2-style-though i m not a srk fan ,i like his style in new don 3-action: -superb action superb car chasing,realistic fightings and top of all that sky diving 4-background music :- excellent work shankar-ehan-loy also mridual pandits who remix the chasing music 5-photography--Mohanan done a great work as DOP so looks neat and hollywood like

•
11 Sep 10
new don is bakwaas,no match with the old one, just look at: 1. AB's acting- his voice as a don and then as the double role. SRK is no match and doesn't come even close to that. 2. The dance and song sequences are far better in the old don. Just look at Helen's moves in the song, Kareena is no match. 3. The story line of the old don runs far smoother than this rubbish of srk who in my opinion is nothing more than a copycat and overacts most of the time. 4. trying to compare this film to hollywood like is ridiculous, it has no class at all. 5. The twist at bthe end is so predictable. 6. Just crap just as srk is al the time!

• India
25 Jan 07
I think it's unfair to match the two because both of them have it's unique style of representation and in my opinion both of them should be appreciated.

• India
25 Jan 07
thats a cool answer buddy........enjoy my review on don-new

• India
25 Dec 11
Valid point snakeyes.. i did compare it as a movie and its remake, but as you said, they both have a unique style..

• India
25 Jan 07
i like old don because amitabh's acting was stunning in it and he is my favourite actor new don is also good for its stunts its screening is good but i like old don


• India
25 Jan 07
i like AB as don than srk...may be his sound make me crazy. but i love new don very much than old one...here is my review on dons....let me know do u agree with that 5 reason to love don 1-direction -farhan akhtar done a great job that film lokks like a hollywood films 2-style-though i m not a srk fan ,i like his style in new don 3-action: -superb action superb car chasing,realistic fightings and top of all that sky diving 4-background music :- excellent work shankar-ehan-loy also mridual pandits who remix the chasing music 5-photography--Mohanan done a great work as DOP so looks neat and hollywood like