Will robots take our jobs?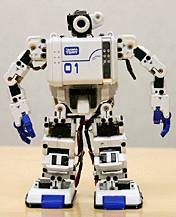 Romania
4 responses

• Hungary
21 Dec 06
Yes they will. That is not problem. The problem is, that there are robot owners, and the rest. ANd the rest will be without money to live.

• Singapore
21 Dec 06
Yes.In the future when robots are so easily available and less expensive and when technology advances so quickly that the robots can actually be able to do what all humans do and they will take all our jobs.

• Beaver Dam, Wisconsin
19 Dec 06
If we keep demanding higher wages and lower prices on our products, I think they will.

•
19 Dec 06
yes if you have a crap job that involves no real human need to do it then yes the robot will take you job