For Guys out there: Would you go for a Smart chick or a Hotchick for a partner?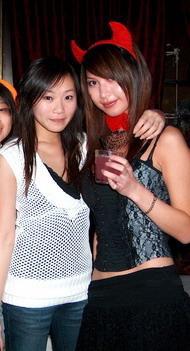 Philippines
December 20, 2006 1:01am CST
it's best if you can have someone that's both hot(pretty and sexy) and smart. but what if you can only have a girl that is either hot or smart?
5 responses


• United States
2 Feb 07
For me i would go for a hot chick. It is not that i want a real hot girl but if the girl is also very smart then it will lead to unwanted ego clashes so i would not want that to happe. But if the girl is much smarter than me then also its fine for me!



• Malaysia
20 Dec 06
honestly, i would rather have a girl thats smart cuz im smart but sometimes need help with things, so if i had a smart girl she could help me with things. the reason i would want a smart girl over a pretty girl would be becuse if she was really pretty everyone would like her too.