Is it necessary to have a English Dictionary in your Home Even U understand English lenguage?

Pakistan
December 20, 2006 12:55pm CST
I think it is necessary coz some words are very complicated and we cant understand evn we understand english.What U think?
7 responses

• Pakistan
26 Dec 06
Yeah, i think that we should have atleast single dictionary at home. I have many dictionries at home and often check them. Although i read Oxford syllabus in my school till class 7th, yet i do n't understand some words sometimes. I have urdu to urdu, english to urdu, urdu to english, biology to english and urdu dictionries at home. Few r of 900+ Pakistani Rupees. I think that if english is n't urs mother tongue or u did n't speak it in ur early 3 years of life then u cann't become 100% experts of english and either ur a Pakistani or anyother person, u'll feel problems sometimes.

• Pakistan
22 Dec 06
I definitely would say yes....bcoz there are still many words which you never heard before..and definitely have to concern the dictionary for that,without which you would never be able to find out what you are looking...but i think nowadays there are many online dictionaries which have prooved very very hepful in a sense they are complete.

• India
21 Dec 06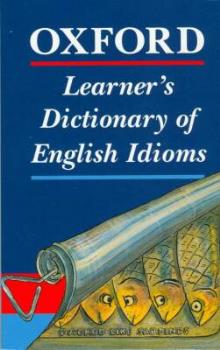 yes its neccessary.... with it we can solve every equations, Puzzles,..we can learn many new words n meanings every time....n we learn every day sumthing new....so its much necessary....

• United Arab Emirates
20 Dec 06
it is imporatant!!!!!!cuz thy are many words thr which we hardly know!!!and its good to know them and feel EDUCATED!


• United States
20 Dec 06
I always have a dictionary around. I have one by the computer in the living room and then I have one in my bedroom. I think as a writer a dictionary is essential, but I also think every home should have at least one dictionary around because the English language can be a hard language.