i found out every site to be a fake one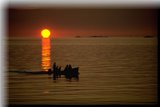 India
7 responses

• Canada
21 Dec 06
I have found 8 sites that pay in total about $50 a month into my paypal.I do these 8 daily.If you would like a list,please invite me as a friend and I will send them to you.

• India
21 Dec 06
r u sure they really pay.then send me those links

• United States
16 Jan 07
Hey I'm adding you. Any links you can give would be great.

• United States
21 Dec 06
i will send you private message, friend me

• India
17 Jan 07
hi arti i will tell u the site that gives u money do u know about ebiz.com first enter into that and read it detail then u gonaaa understand and i expect u to tell me ur qualifications

• United States
16 Jan 07
I'm no expert or anything but I stumbled across a site that got me started here and they also had a few others that were good. I like it here and ever since I've found that site I've been making a cool extra couple of dollars here and there from multiple sources. That's what I like to have money coming in from different directions. Takes a lot of time to make money here on mylot and you have to do a lot of typing to make a penny. LOL. However, If you had multiple opportunities like this you can make some nice money. I'll give you the link and then you should be ok. The good thing is all of the sites incorporated there actually pay. http://www.mynewmoneytree.com


• India
16 Jan 07
log on to AGLOCO.COM ...it might help u...its really a good site...use it..