Do you know that ECW, WWF, SMACKDOWN is forbidden TV program in Indonesia ?

Indonesia
8 responses

• Indonesia
21 Dec 06
ya .... because that tv program become favourit for kid, and kids try to make real.. i hate usa tv entertaiment program, no ones is educated

• Indonesia
21 Dec 06
Hi...Jogya. How are you today ? I egree with you. But it isn't all of USA tv program bad. Like a film, ect.

• Indonesia
21 Dec 06
Why do you laugh ? It is true. And you not concern about it.


• Indonesia
20 Jan 07
I was a little bit shocked knowing that this tv program has been banned from the Indonesian TV. After reading news that lots of kids have been trying to do or immitate the action of this tv show, I was speechless. Perhabs, the children in Indonesia also need more entertaining out door or indoor activities instead of watching tv? Moreover, why do the kids still stay awake at 10 PM? I heard they aired the show at late night.

• Indonesia
22 Dec 06
well since they made some child die, i agree to remove the programs..

• Greece
22 Dec 06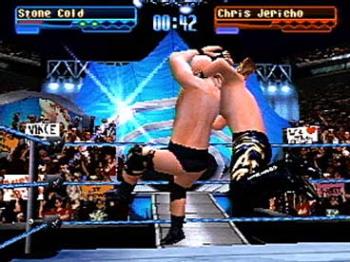 yup i know that, and i agree with that policy. What we can take from that show? No sport at all, only feature foolish and barbarian way. Before it was forbidden I already have opinion : everyone who watch this program is such a stupid people:p