Friendship vs The Truth?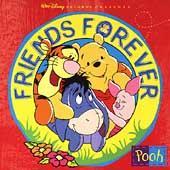 United States
December 21, 2006 6:01pm CST
I have a friend of mine who has been in a relationship for about 2 years. She loves her boyfriend very much and I don't know what she would do without him. I saw her boyfriend with another girl and you could just tell they were more than friends. So, I'm thinking they broke up or something and call her to give her a shoulder to cry on, but she says they're fine. Which means she has no idea. I want to tell her what I saw, but it may devasted her. Or she could just get made at me and think I'm lieing about it. What should I do tell her and maybe ruin our friendship or let her find out herself?
3 responses

• United States
22 Dec 06
I would tell her, she deserves to know if there is someone on the side, then this man is obviously the one for her. You would be the better person to tell her.

•
22 Dec 06
Truth definately goes hand in hand with friendship. Or else you must keep quiet. I think if you truly is a friend then you want to see the best for your friend and the best is for her to know. The boyfriend can do it again annd surely you want the best for her. Please just give this information to her very dilligently and careful. She will thank you maybe not immediately but surely later.