Has anyone been paid by myLot?

December 22, 2006 10:30am CST
I'm just curious, when i signed up with myLot, i never had to input any Paypal information. If that is the case, how will I be paid?
4 responses

• United States
22 Dec 06
I have not been paid threw this yet, but I have only been on here for about a week, so I have to wait longer. I am not sure as far as paypal. I already had one from when I do my other online shoppinig, so I didn't have to fill in the information. If you dont have one, you really need to look into it, or their is not anyway for you to get paid.

•
22 Dec 06
Thanks.. I've got my PayPal setup. Just wondering if there is a particular date when the payouts are made.. Hmm.. like maybe the 1st of each month?


• India
22 Dec 06
there is a third option in edit preferences about the payment information, go to that and enter your information.. They pay you for sure.... i got my payment for last month..

• India
22 Dec 06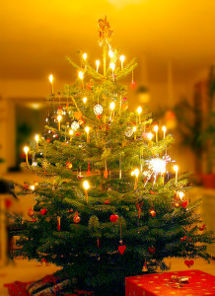 ya, i was paid. u have to upload ur paypal info. by going into my profile at your left hand, down corner... and edit preferences