Was your labor good/bad?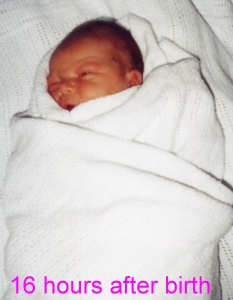 United States
6 responses

• United States
23 Dec 06
I hate to say this...but mine was painless! Although I was in labor forever! LOL And not only that, I was out of it during the delivery, I don't remember it. I was in SHOCK! :( Luckily hubby was there and I can ask him about it...

• United States
23 Dec 06
LOL, I wish they'd knock me out next time....I could deal with that, haha.

• Australia
10 Feb 07
I had to be induced as I was 10 days over. The hospital stuffed up booking me in the induction, it got re-scheduled 3 times. I only ended up being in labour for 7 hours, and managed it with only the gas. I really enjoyed the whole experience though, and can't wait to get pregnant and do it all again!

• United States
24 Jan 07
We had a wonderful home birth. Alot of our laboring was outside and then inside at night with lots of candles and twinkly lights. It was quite painful when I started pushing too soon and made my cervix swollen, but beyond that I enjoyed the intensity of the experience. I think it helps to embrace your birth rather than try to escape it.

• Philippines
21 Jan 07
My labor was so painful i almost broke the thumb of my hubby! but during delivery, they had to sedate me because of the pain i was feeling in my arms and legs... i woke up in the recovery room wondering if my baby already came out or not! he did come out, healthy and so adorable!

• United States
4 Jan 07
well lets see my first was late so i was induced and didnt feel any painfull contractions until about 12 hours after the start....but up until then it was uncomfortable...my epidural kicked in right away...so.... but i had to have stitches....(not so bad since i didnt feel it but when i had to use the restroom i was afraid id tear.... ) i hope my labor with this one (im 22 weeks along) is not induced...i want to be able to walk around and such if id like to...not be hooked up to tons of moniters and such....

• United States
11 Feb 07
I didn't have an epidural. I just had some pain meds through the IV. I guess it's pretty much hospital policy here that when you get induced you have to either get pain meds through the IV or the epidural. I guess it's because when you are induced it apparently hurts a lot worse than if you aren't. I'm not really sure. My labor was pretty easy, though. They induced me at a little after noon. The medicine they used for pain combined with the stuff they used to induce made me really sick to my stomach. I threw up until I absolutely couldn't anymore. And even still wanted the bucket with me the whole time, just in case. I was able to nap off and on through out though, so it wasn't too bad. Anyway, I told the nurse I was going to start pushing at 3:50. She checked me and called the doctor. She told me to keep pushing but my baby crowned like 4 contractions later so I had to stop until my doctor got there. My son was born on the first contraction that my doctor was there for, at 4:05 pm. He was 8 lbs 10 oz. I did tear during it and I think that was definitely the worst part about it. It hurt so bad to use the bathroom for a few days.