Gunge for charity?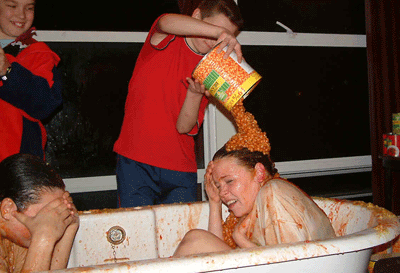 Belgium
December 23, 2006 7:36am CST
Have you been gunged for charity or do you know someone who has been gunged? Do you think it helps to raise money?
1 response

•
17 Oct 08
I friend of mine has been gunged but she didnt like it, but it did raise money for charity. I t was a sort of auction thing and however got the most money in here bucket got gunged.