When do you call a shopping day, A GOOD SHOPPING DAY?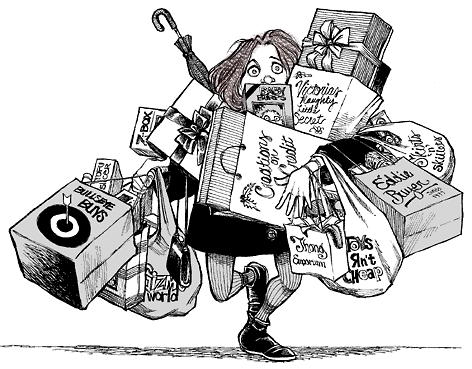 Mexico
December 23, 2006 12:07pm CST
I call it like that when, I go in and out of the stores in less than an hour and when I pick out the stuf that i like and its "s"., because the ones where i look for the zise. are usually the ones that dont fit me or the ones i dont take.:S-- and ofcouse i very good shopping day for me is when there SALES all over the place and i BUY everything I needed and more and also had money letf over:D
3 responses

• United States
19 Jan 07
Hmm...a good shopping day for me is probably getting sales, saving money , finding great clothes, and getting things that are in my size.

• United States
31 Dec 06
When I get really good deals!! Like I went to Walmart during their after Christmas sale, and got tons of stuff for my soldiers for next Christmas really cheap!! They had stocking marked down to $.24. A 4 foot prelit Xmas tree for $6.15. A 6 foot tree for $5! I saved so much money on that trip! It was great!! I think I ended up saving like $40-$50! Gotta love after holiday sales!!! ~~Jody~~ *Angel to Jesse & Danny* May no soldier go unloved. May no soldier walk alone. May no soldier be forgotten, Until they all come home.