Which is your favourite CHOCOLATE?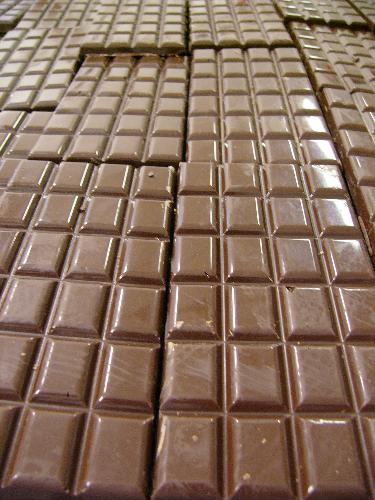 India
9 responses

• Philippines
25 Dec 06
Mine, I love toblerone and hersheys... yummy....

• India
23 Dec 06
well i like dairy milk the most....i also eat other chocolates like kit kat, barone, perk, 5 star but amongst all i like the dairy milk most...its taste is so good that i almost eat 2 packets everyday....

• India
24 Dec 06
Ok thats great. But eating too much of chocolates may be harmful to health. So i advice you that if you are having two packets per day then just try to make it one. I dont want people to suffer problems due to chocolate cause its one of my favourite too. So plz try to reduce the consumption and enjoy chocolates but in limits. Thanx. If i got hurt you through my advice then i am sorry but i think its necessary. Thanx.

• Romania
25 Dec 06
I like all kind of chocolates, toblerone is one of my favourite but on first place is the dark chocolate with 75% cocoa...it's yummy. It doesnt get you fat, not that sweet that you could faint and calms down you're appetite of chocolate.

• Philippines
24 Mar 07
I am a chocolate lover. My favorite chocolates are Ferrero Rocher, Cadbury (especially the dairy milk), and Hershey Chocolates.


• Philippines
14 Mar 07
i love eating chocolates. my most favorite of them all is the BLACK CHOCOLATE, it's not too sweet and with a bitter touch..

• India
13 Mar 07
i just love to eat dairymilk and only dairymilk. i cant imagine my life without dairymilk