Are you a person who believes that first impressions last?

United Arab Emirates
10 responses

• Australia
23 Jan 07
Yes I believe first impressions last. You remind me of one commercial here in the Phillipines. I think it was axe for me, I can't remember. Anyways, yes! that's why it is important for all of us to have a good impression, because usually first impressions last. it could change but it takes time.

• United Arab Emirates
24 Jan 07
i think so too that it's important to establish good impression at the very first opportunity but i guess its far more important that it will be lasting. Thanks for responding. Btw, if i remember it correctly too.. i think you are right, it was Axe. lol!

• Philippines
20 Jan 07
Yah I guess so. That's why when wehave old friends, we always talk about the first time we met because it will be forever instilled in our brains the first day and first time we met them. When a person you first met seems like he doesn't like you and never smile at you, then you eventually became friends, you'll always remember that you'd never expect to be close to him the fact that the first time you met each other, he sems like he didn't like you.. hehe

• United Arab Emirates
20 Jan 07
The situation u mentioned is so true.. i had the same experience then. Whenever me and an old friend reminisce those times, we always find it funny and we laugh at ourselves.

• Philippines
9 Jan 07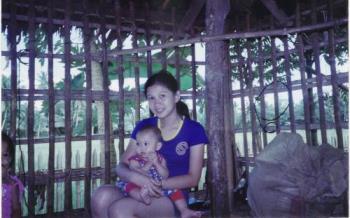 Yes I do because sometimes you can feel the character of a person you just met. It's like you can read his/her mind. It would be a secret evaluation too if that person can be your friend or enemy. I do that sometimes because as they say to trust my instinct.

• United Arab Emirates
10 Jan 07
Oh! what a talent you have there.. you can be a good psychologist. So, it's like making you aware of a person's motive. i appreciate your response.

• Canada
6 Jan 07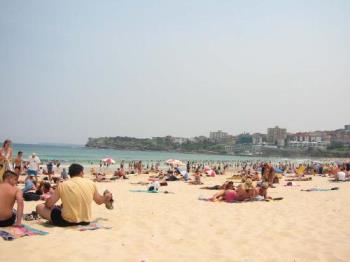 Yes most of the time I believe on this quote. I always make it appoint to have a good first impression to someone I meet the first time. I just seem to believe that first impressions last. However you can change the impressions over the course of time once the person finally know you more. But for a first and few meetings, first impressions usually lasts. Well that's my opinion.

• United Arab Emirates
7 Jan 07
Your opinion is much appreciated.. even myself believes that somebody's first impressions on another change when that person get to know the other better.. especially if he/she discovers the opposite of what he/she had expected.

• India
25 Dec 06
hey mr dunetrekker u have put forward a nice and interesting discussion and as i m a motivatonal instructor i would love to answer it.. first impression do last but it depends on the personality..if the personality of the person is not catchy then it becomes difficult to remember that u ever met that person but yes if the person is confident than the situation reverses coz then u cannot afford to forget that person... the main funda to make ur first impression lasting is to be confident and having the positive attitude towards evrything u come across... so baby..be confident ..and succeed..all the v4ery best

• United Arab Emirates
25 Dec 06
Thanks a lot for a motivational response.. very well said.

• Malaysia
24 Dec 06
most of my first impression do last. but then it's hard to say that in general as I'm someone who try to avoid having a first impression. because I'm afraid of people judging me before knowing me, I'll try myself to know someone before rules out a judgment. but it can't be helped in certain cases first impression will still appeared on me.. and as I already says most of them do last. I learn in psychology that first impression usually last because of the personality of that other person. for an example a confidence person will bring out herself well in front of people, talking with confidence, and even shakes hand confidently, from this one often rules out impression. because it comes from the personality, and the action usually relates to one own personality, that is what usually being concerned into when making an impression so we mostly will be having impression of their own true self. and that's why by the relation, first impression mostly last if not every time.

• United Arab Emirates
24 Dec 06
thanks for your reply & elaborating on it.

• United Kingdom
2 Apr 07
Oh yes absolutely, I get strong vibes about people and usually within the first five or ten minutes of meeting someone new I can tell if I am going to like them or not and I've always been right about my vibes, so the first impression I get of a stranger will definitely last and it is very rare that it will change.

• Philippines
13 Mar 07
In a way, yeah I somehow believe on this saying coz I personally don't pretend to be somebody am not when I meet some people for the first time. But I also know that there are really these people who tend to show nothing but their good side during first meetings.. to put it simply, I should say first meetings are the days you feel some likings to a person and the days after would justify if the feeling you had the first day you meet them is worth nurturing as every day in our lives is still a "getting to know" day. There's always a room for improvement and adjustment.

• Pakistan
2 Mar 07
Yes I am the person who believes in this but what I think is that there is no particular behind this. Its just a human thinking and nothing else.

• Hong Kong
5 Feb 07
Yes! It is very important to have a good impression everwhere we go especially that I am in a foreign country. I always try my best to always give my best shot! no matter what. I believe people will remember you by first impressions though it can be changed. Nut still firt impressions is still important.