Hooray for Crafts!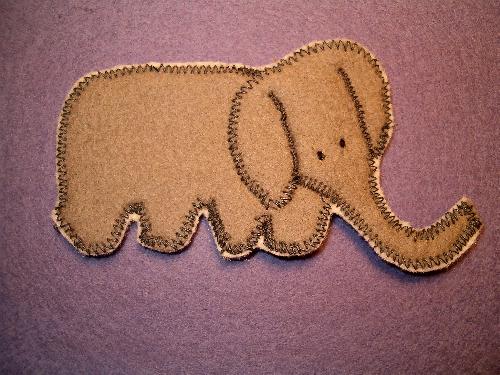 United States
December 23, 2006 3:36pm CST
One of the most enjoyable things I do in my spare time is design templates and craft appliques using 100% wool felt. My "Jungle Animals" template set will be released 01-01-07 from my blog and includes a pattern/template to make a lion, monkey, elephant, alligator, and exotic bird. I've included a picture of my personal favorite, the elephant. I also am working on an on-going template project called "Penny & Paul" which would be wonderful for paper dolls, felt dolls, and appliques. I will design a new outfit for Penny & Paul each month, and you bet they will be very busy little people. The first template set will be released 01-01-07 from my blog. Although we are not supposed to list links at the end of our posts, I would love for you to view my profile and follow the link to my website. I would also love to know if anyone else crafts with wool. What kind of wool do you use? Where do you purchase yours? Do you felt and color it yourself? Do you sell your crafts, or do you craft simply for the pleasure of it?
3 responses

• United States
24 Dec 06
That is cute , I like the elephant.. I bet the others are cute to.. I do love to do crafts.. but i am mostly in to making jewelery and cross stitch.. doing crafts is so much fun.. Hope you have a merry Christmas, God bless

• Inverness, Florida
26 Mar 16
@busymomof3
I haven't tried crafting with wool. I will check out your site. I love your applique. I do crafts both for selling and pleasure.

• Brazil
26 Dec 06
Ive done some basket weaving with rolled newspapers, but its been 2 years since Ive messed with crafts at all. And it wasdone mainly for fun, never for profit. Have a nice day