Friendslist people

United States
December 23, 2006 6:12pm CST
I really hate it when you have good friends from high school, old jobs, etc on your friends list, and every time you message them, they never reply. You wonder, "What happened?" They used to talk to you all the time, then all of the sudden, they stop talking to you and neer reply to anything. In my opinion, those people don't deserve to even be on your friends list. What do you think?
3 responses

• Malaysia
9 Jun 07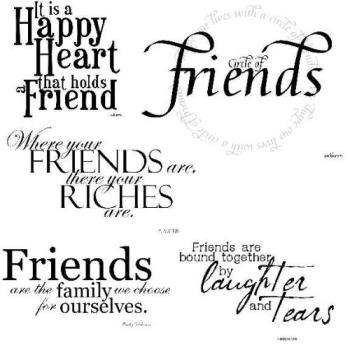 yeah, sometimes whenever you send someone a message, you do expect them to reply. especially when talking on IMs, some never reply at all, and some stop talking after you've chatted with them for only a few lines haha. that happens, but you shouldn't let that get to you, when you have the time send them a message, or whenever it's their birthday or festive season, wish them..they are your friends anyway. at least you've tried to be a good friend and try to keep in touch with them and you've played your part as a friend.

• United States
28 Dec 06
Peoples lives are constantly changing. We are all so busy lately. Just let them know you are thinking of them.I have friends I speak to once a year.Some don't check their e-mail as often as you might.If they were a good friend give them the benefit of the doubt.If you met them on line don't worry so much.