What is Your IQ

India
10 responses

• United States
25 Dec 06
When I had my IQ tested last is was 127 so I don't know what numbers mean.!

• India
25 Dec 06
Thats a very good score. If you have more than 150 then u r genius

• India
25 Dec 06
I've heard a lot about I.Q. but sorry never tested mine.



• India
25 Dec 06
visit www.tickle.com This is free test to know ur iq test

• United States
25 Dec 06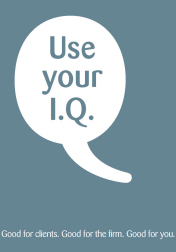 I took one long ago.. have no clue what it was or is now! lol I guess I'm not all that worried about numbers, just depending upon my hope that I'm smart enough to know better and young enough to remember how!!!! lol


• Malaysia
24 Dec 06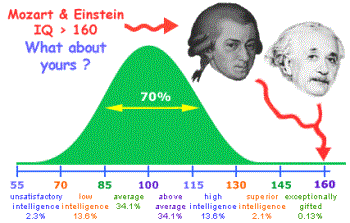 I never take any IQ test before so, till todate I still do not know what is my IQ quote. Do you have any IQ test link to share?