Who is normal?

United States
September 25, 2006 12:15pm CST
what is normal? I think I am but or is everyone else normal and I am not. Who sets the standards?
7 responses

• United States
26 Sep 06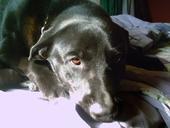 Well I would have to say I am as normal as they come. I guess if I am you must be too cause we are alike. So normal to us may not be normal to others.

• India
8 Dec 06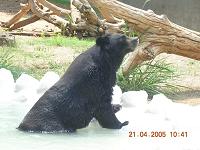 What is normal to you is abnormal to me. I am meaning to say there is no law or guidelines regarding normal. There are people who keep shouting whole day and it is normal for such persons. The only guideline is some reasonable behavioural pattern followed by majority of people in the society may be acceptable as normal, resulting in gaining goodwill of people, peace of mind, no unnecessary arguments (man who knows how to talk will not indulge in arguments), no quarrels unless it is absolutely essential.

• Australia
26 Sep 06
but dont try to be like me because that will become normal then i will have to change lol

• Australia
26 Sep 06
normal mmmmm normal is what the majority is like ive had a good look at a lot of people and theres no way i want to be normall i just want to be myself