watch tv

China
December 24, 2006 9:22am CST
do u like it?why do u like it?which u like best,go out to have a good time or stay at home for watching tv?
4 responses

•
24 Dec 06
i think the best 2 programs on tv are............. prison brean and the simpsons


• India
24 Dec 06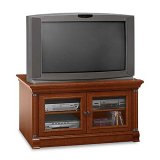 i like it, only if the programmes are interesting. both depending on the situation and mood and company and programme on the t.v.

• Italy
24 Dec 06
I don't like tv so much, because I often can't find anything interesting! There are too many talk show on tv, too many games and reality shows and I don't like them. I prefer watching good movies! It's much better going out than staying at home for watching a stupid show on tv!