Dwayne Wade or Lebron James?

Philippines
4 responses

• United States
22 Jun 10
LeBron by far. Dwayne is great but nowhere near LeBron. When you are in the top ten in scoring and assists, and could easily be there in rebounding and steals too, that speaks for itself. People talk about rings, but you need a cast to get a ring. Basketball is still a team sport.

• United States
22 Jun 10
Let me add, people would be shocked if both LeBron and Dwayne took pay cuts so they could play together -- in Cleveland. I know I'm stretching it. But is LeBron really that money hungry? He makes plenty on endorsements alone.

• United States
24 Dec 06
I feel that Dwayne is more of a complete player right now than Lebron James but they are both great players and both will be future Hall of Famers for sure.

• Philippines
26 Dec 06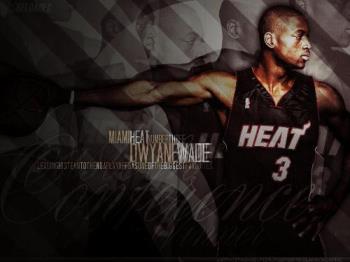 I am a big fan of Dwayne Wade. I really like him than Lebron James who said was the next Jordan??? Wade is very cool in every move he makes. I really admire him! Actually I only watch NBA Miami because of him, lol.:)