romania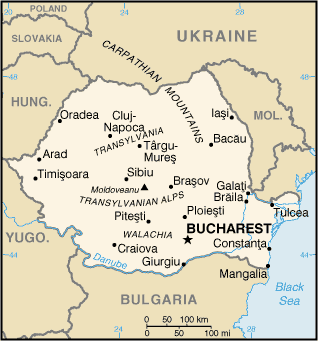 Romania
December 26, 2006 7:46am CST
What do u think about Romania??? Romania is in southeast Europe, it is a great country,Most of Romania was the Roman province of Dacia from about A.D. 100 to 271. From the 3rd to the 12th century, wave after wave of barbarian conquerors overran the native Daco-Roman population. Subjection to the first Bulgarian Empire (8th–10th century) brought Eastern Orthodox Christianity to the Romanians. In the 11th century, Transylvania was absorbed into the Hungarian empire. By the 16th century, the main Romanian principalities of Moldavia and Walachia had become satellites within the Ottoman Empire, although they retained much independence. After the Russo-Turkish War of 1828–1829, they became Russian protectorates. The nation became a kingdom in 1881 after the Congress of Berlin.
3 responses


• Beaver Dam, Wisconsin
26 Dec 06
I've never visited but know a lot about the history of that area. I might have to take a family vacation there some day.