I tried to paint like a child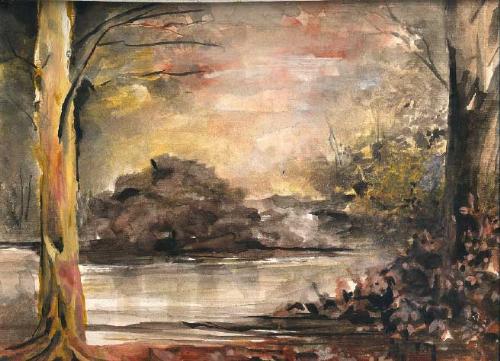 India
December 26, 2006 9:19am CST
During my childhood,i was in hurry to paint like an adult.After attaining manhood,when I tried to paint like a child,though I'm an accomplished painter I'm unable to paint.Why?
2 responses

• Philippines
26 Dec 06
I think it's because you do not think like a child anymore. Your creative side as a child isn't working now. People are always like that, wants to do or to have something they do not have and when time pass, when they already have it, they'll want something that they had, that unconsciously taken for granted.

• India
26 Dec 06
Thank you for your comments.You're right.It wont be out of context if I add Pablo Picasso's comments.They reflect your thoughts.Pablo Picasso attributes the cause for a man's failure to paint like a child is,A child's thoughts are unadulterated.They try to reflect their thoughts in every aspect.While Picasso was painting a profile,a child watching him paint asked him,'where is the other eye?'This remark made Picasso ponder and ultimately it led him to invent Cubism.This is the reason he developed liking for African Tribal art which is free from worldly afflictions and his later paintings are all influenced by this trait.
• United States
1 Jan 07
I believe its because we are pretending what we are not. We think more than what a child would think and we eventually try to perfect a painting as if a child would have done. I tried painting too but I always feel that this is not what it would look like. Maybe we set higher limits for ourseleves which children dont. The like what they paint an they are happy with any small thing they do.