Have you ever sufferred from JET LAG??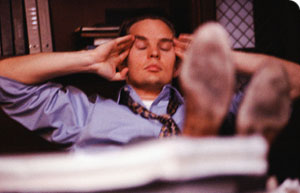 India
December 26, 2006 1:41pm CST
My friend just returned from the US to India for Christmas vacation, and he's suffering from Jet lag...he's awake all night and sleeps in the day time...i feel so bad for him....its been 4 days and still he's unable to get his body clock to the local time...Have you ever had such an experience??
2 responses

• Singapore
27 Dec 06
Yes.I have such an experience before.I went to a country and i coudn't sleep at that night.