what's your favourite writer?

Italy
7 responses

• Orangeville, Ontario
28 Dec 06
I have to admit that I have stuck to certain authors - Ed McBain, Lawrence Sanders, Joy Fielding, etc. But recently I have taken to reading books of authors I haven't read before and am glad I did. I think sticking to one author kind of limits you. It is good to read a variety of authors and genres.

• Estonia
27 Dec 06
I have read only 'Seventh scroll' by Wilbur Smith, and I liked it. I haven't one favourite writer, there are so many I like. Perhaps this time I list my favourite authors of detective stories - Agatha Christie, Dorothy L. Sayers, Rex Stout, Ellis Peters, D. Francis, Ngaio Marsh... as I said, there are many.

• United States
27 Dec 06
I like to read Tim Lahaye books. I have many authors that I like, but I think tim is my favorite at the moment.

• Italy
27 Dec 06
Mine is Oscar Wilde. I've read everything and I think he is the most sharp mind of all times.

• United States
27 Dec 06
I have two favorite authors, Ursula K. LeGuin and Frank Herbert. Both are writers of science-fiction and premier in their jandra. Ursula has wowed readers with her Earthsea series and other amazing novels such as the "Left Hand of Darkness". Frank Herbert is father and author of the critically acclaimed Dune series, that has now been carried on by his son. Both writers truly have a gift with words in bringing these worlds they write about to life. It's that right there that demands my adoration of their writing. Good stuff.

• United States
27 Dec 06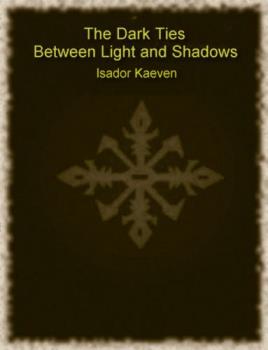 Would have to say right now it is my daughter. Pen name Isador Kaeven, has written her first book about to be published at the first of the year. Called The Dark Tides Between Light and Shadows. 150+ pages and her first in a series. Will be found at your local stores, if not ask them about it. Lulu.com is where you can go and get results. It is considered a paranoral or sci fi thriller. Can't wait to read it myself!