What is your zodiac sign?

Italy
December 27, 2006 7:18am CST
mine is scorpio what about your?
4 responses

• India
27 Dec 06
Mine is aries, now what? Hey ezzrssi (would love to know what your name signifies or why you chose it), you need to spice up this discussion. Merely stating your Zodiac sign cannot turn into a topic for discussion. Throw us a related question to debate on. Like maybe...do you believe in zodiac signs? or How can the world be divided into 12 basic zodiac types?

• India
29 Dec 06
Ok...what do you have to say about the new planet (now in the news)? We're not sure if there are 9 planets or more? Where does that take astrology which is based on a 9 planet system. I'm not for or against Zodiac signs...there is some truth there, but not enough to make it a basis for any strong beliefs. I don't remember the details of my Zodiac sign, cusp, ruling planet etc... Years ago someone had drawn out an astrological chart for me and predicted characteristics as well as a bit of the future, which was negligibly true.

• United States
5 Jan 07
My zodiac sign is Gemini. And now that I have posted this useless information, I will make money right along with this person who refuses to read the guidelines and abide by them.

•
27 Dec 06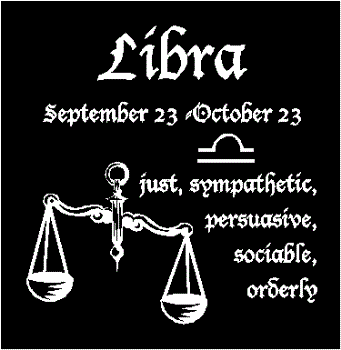 Hmmmmmm, sting in the tail, huh? lol Mine is Libra, so my birthday must be quite close to yours... October 3rd. My direction is West, my element, Air, my planet, Venus. My Zodiac sign is a balance, which means that I like to weigh things up, and produce a fair judgement of things.