Interracial relationship-What is/was the hard thing to get over/to get used to?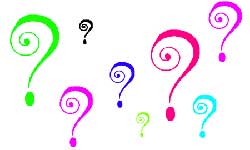 United States
December 27, 2006 8:54am CST
I am originally from Japan and I've been dating with men who is non Japanese guy.I am not like I don't wanna date with Japanese guy,I don't really have an opportunity to be around a group of Japanese people.I have always worked at company where was lots of non Japanese people works at. There is a couple things that I had to get used to. 1.To hug people to greet when I just came to USA.I came to USA about 10 years ago and we don't really have a custom to hug people even if they were your mother or close friend etc.,we usually shake hands or do pretty much nothing other than say hey or see you type words. 2.The difference in background.I lived in Japan till I was 19. In Japan,We don't really have a big family gathering like here in USA.We do have a holiday gathering but it usually happens once or twice with small members. I wasn't really excited whenever my boyfriends wanted to take me to their family gathering since I had a bitter experiences in many time in that gathering before(People who doesn't know my roots or customs gave me a lot of negative comments about where I came from).I now got used to since my boyfriend doesn't have a huge family and also most of his family and relatives are very understanding and nice people.Also I have gotten a lot of mental support from my boyfriend as well,this was very helpful to live in a different country. If you had/have an interracial relationship,What was the hard thing to get over or to get used to for you or your partner,even both of you??
No responses