how do you balance work and home life?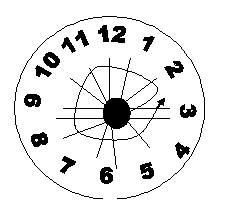 United States
December 27, 2006 3:48pm CST
does anyone else have a hard time balancing their time between work and home life? i feel like i am always at work and never have any time to do anything around the house. i feel like i am going to have to take a day off in order to get my laundry done. Does any one else have this problem or any suggestions?
4 responses

• United States
10 Jan 07
oh.......I'm mainly a sahm, and I still need a day off to do laundry! It's a never ending battle. I feel for you. I am home most of the time and I still don't do a great job of cleaning. So right now, I'm off mylot for a bit, so I can put clothes away, fix dinner, and clean a little! Have a good night!!


• Romania
29 Dec 06
I dont need to balance anything for the moment.Why? Easy, coz i am not working at all .:) But when i worked, my job was my life, and the balance was perfect.

• Philippines
11 Jan 07
As of now, I really got some problems with time management. There are so many things to do yet theres so little time to do it. I am planning to sit down for a while, get a pen and paper, list the things that I have to do and how much time should it take me to do it. That way I won't forget anything.