what is your advice for Maya?

Bangladesh
September 26, 2006 9:10pm CST
There lived two friends Himu and Raja. But both are fall in love with the same girl named Maya. They are trying to married her. As a result there friendships break up. Maya notice it. She loves both of them. So she did not marry any of them. Himu and Raja shock very much and leave that city. After a year they meet each-other and make there friendship again. They go back their city. This time Himu give proposal to Maya to marry Raja. Raja does the same. Maya goes to court against them. And claim they attempt to kill her. But court refuses it. In this situation what is your advice for Maya?
7 responses

•
27 Sep 06
oh dear, where do I start on this. Maya your lucky this did not goto court, because if it was found that you lied about them trying to kill you, you would actually be in prison yourself for pergery, I would get in contact with both of these guys with several people by yourside and meetup somewhere public and tell them both that you do not want to marry any of them, and if they can't respect that then they can't respect just being friends.


• India
27 Sep 06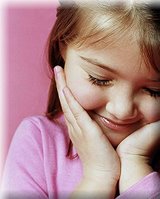 I didn't understand why did she do like that. Raja and Himu are good friends. I think they must forget about Maya and lead their life. Maya one advice for u" If u dont want to marry dont marry any of them, but dont do like this what u have done." Better be as friend with them.