Ricky Nelson in Melbourne

Australia
December 28, 2006 12:38am CST
I was lucky enough to be invited along to the second last concert that Ricky Nelson made to Australia before he died in a plane accident. I was given the front row ticket to take photos for an avid fan. I got some great shots of one of the last of the great rock idols. a few more photos can be seen in my Ricky Nelson photos in my profile.
1 response

• Australia
28 Dec 06
I really like ricky Nelson and remember The Nelsons on TV. I never got to see him so you were very lucky .I have a CD of his and often play it in my car

• Australia
28 Dec 06
Yes he was one good looking boy, I went to that concert to just take the photos and came out a fan, he was awesome.

• Australia
28 Dec 06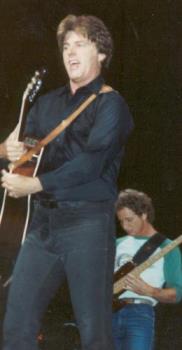 forgot to put the photo in at the start of this....