Do u love india.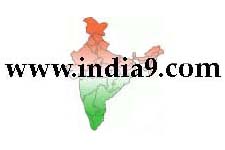 India
December 28, 2006 3:54am CST
what's U r Faviourite in india ? Why u love india ? Do u feel Proud to be an indian ? What u love to be an indian ? who is the perfect india from u r point of view ?
8 responses



• India
30 Dec 06

• India
17 Jan 07
My fav in India is da religions they respect n da relation ships they maintain and culture they respect..So frm my point of view India is da best in all da above matters..

• Guam
28 Dec 06
Yes,I love India.I am happy that I was born in India.

• India
28 Dec 06
i love india as i was born in this land and we consider india as my mother it gave me everything.and we have to have respect to our mother country.i feel proud of india as india has the greatest of histories.in india there lived Gandhiji,VIvekananda,mahavira,budha,Sankaracharya.they made our land prosperous and had great influence around the world. everyone who rspect india is a perfect indian.


• India
28 Dec 06
First of all I am proud to be an Indian.I love Unity in Diversity in India.I love food,emotions between people,helping nature and so on.I think no one is perfect.but i like presently abdul kalam ji.